Hexa IOT originates from the engineering department of HEXA Food Sdn Bhd, a SME food manufacturer in Malaysia. The department focuses on improving company competitiveness by researching and implementing new technology to reduce labor requirements in manufacturing processes, lessen machine downtime and improve the quality of the product.
Hexa IOT was established to offer solutions that will help SMEs on their path to the Fourth Industrial Revolution (IR4). It combines technologies of sensor, camera, machine learning, analysis tool and many more internet-of-things related components in hybrid-based processes combining on-premise and cloud-based solutions.
It's programmed to provide visibility in your production floor, maximizing your machine yields, reducing labor-intensive processes, creating a safer working environment as well as enabling faster and better decision-making.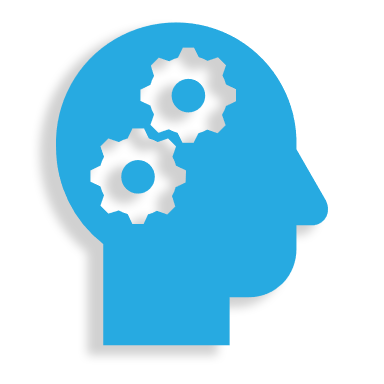 Specialization & Experience in Manufacturing
With 12+ years of accumulated manufacturing experience as a manufacturer, we formulate practical and smart manufacturing solutions that make a difference towards improving your factory's productivity, efficiency and competitiveness.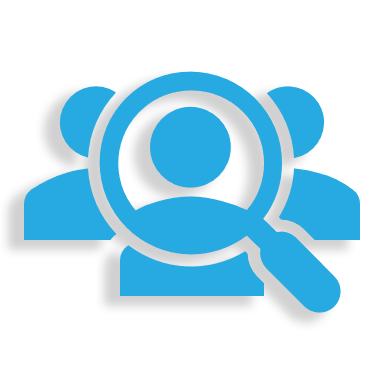 Focus on SME Manufacturers​
The focus is on solutions for ordinary SME manufacturers, which means providing simple-clean tools, automation and system-to-system communication that are easily adopted for on-going staff movement with the aim of reducing labour intensive manufacturing.​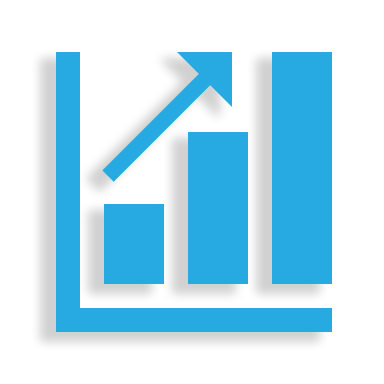 Empower Better Decision-Making
One of the key objectives in designing our system is to empower better decision-making, with immediate alert notification when there are any unusual environment inconsistencies, and for materials used in production to be classified automatically.
The Internet of Things (IoT) ecosystem is made up of web-enabled smart devices that use embedded systems, such as processors, sensors, and communication devices, to collect, send, and act on the data they gather from their environments. By connecting to an IoT gateway or other edge device, which either sends data to the cloud for analysis or analyses it locally, IoT devices share the sensor data they collect. These gadgets communicate with other related devices and act on the information they get from one another.
IoT can also integrate machine learning and artificial intelligence (AI) to assist in making data collection processes easier and more dynamic.
The internet of things enables people to work more effectively and to take total control of their operation. With the help of IoT, organizations can monitor real time on factory machine condition.
IoT enables companies to automate processes and reduce labor costs. Additionally, it reduces waste, enhances service delivery, lowers the cost of manufacturing, and deliver goods, as well as provides transparency into customer transactions.
As a result, IoT is among the most significant technologies of modern life, and it will gain momentum as more companies recognise how linked devices can help them stay competitive.
What Technologies have made HexaIOT possible
The IoT concept is not altogether new and HEXA IoT has been at the forefront of this revolutionary conception with numerous innovative IoT devices designed in-house, in tandem with its digitalisation growth. Notwithstanding that, the application of IoT in manufacturing and other industries has proven to be difficult and demanding, making it challenging for businesses to fully embrace it. However, recent advances in a number of different technologies have demonstrated that incorporating IoT is now becoming a reality for businesses on a wider scale.
One such innovation is the availability of low-cost and low-power sensor technology. This makes sensors more affordable and reliable, thus enabling more manufacturers to come on board the IoT technology train. In relation to this, the advancement of connectivity has made it possible for a variety of internet network protocols to easily connect sensors to the cloud and other "things" to ensure efficient data transfer.
Besides that, there is an increase in the availability of cloud computing platforms. This allows both enterprises and consumers to gain access to the infrastructure required to scale up without having to manage it all.
Also, developments in machine learning and analytics have enabled businesses to obtain insights faster and more easily, and to gain access to diverse and large volumes of data stored in the cloud. The emergence of these linked technologies continues to push the boundaries of IoT, and IoT data feed these technologies as well.
Another exciting development is in the field of Conversational artificial intelligence (AI). One of its core components, Natural-language processing (NLP) has been extended to and incorporated in IoT devices, made possible with the advances in neural networks.
Unlock business value with HexaIOT
With IoT being more prevalent in the marketplace, companies will be able capitalize on it and unlock business value with its utilisation. Moreover, Industrial Revolution (IR) 4.0 has spurred on companies to transform themselves and be more competitive with IoT solutions and digitalisation as the benefits are multifold. Among them are:
Obtain data-driven insights from IoT data, which will drive business management in a more meaningful and proficient manner.
Increase business operations productivity and efficiency, which are the bedrock of any company, thus creating a more competent and competitive organization.
Generate new revenue streams and business models, which will help deploy resources more efficiently, improve business value and enhance financial security.
Connect the physical and digital worlds easily and smoothly to accelerate time to value (TTV). A healthy TTV metric signifies healthy business growth.
Minimize the risk of machine downtime and enhance product quality through regular monitoring of the environment. 
Improve workers' overall safety and facility security in the work environment by monitoring the KPIs of health and safety. 
Calculate overall equipment effectiveness (OEE), as it is one of the most important data in manufacturing. Determine machine performance, productivity and capacity with HEXA OEE Module which features IoT solutions. This will assist companies in determining their OEE easily. 
Monitor maintenance in the workplace with an integrated and smooth approach. Keeping track of every single machinery/equipment/motor maintenance record can be an enormous and daunting task. However, it is possible with HEXA's Maintenance Module which ensures a better and more efficient way of keeping track of such records。
HEXA IoT combines a multitude of technologies in a massive network of connected devices and sensors to transmit and analyse data for specific and targeted purposes. When processes are automated though IoT, manufacturing costs and wastage are reduced, service delivery is enhanced and real-time monitoring of machinery and equipment is possible. Furthermore, HEXA IoT solutions are designed for easy to use, manageable and convenient usage.

Read more : https://www.hexaiot.com.my/solution
There are many IoT solutions in the market, which are designed for enterprise level companies. Besides being difficult to set up, most require engineers or software programmers to operate, and this may not be convenient for SMEs.

As we are manufacturers ourselves, we understands the common challenges facing IoT adoption among SMEs. Our goal is to design inexpensive, easy to use IoT solution for SMEs, focusing mainly on manufacturing, agriculture and environmental sectors.
In March 2020, the Movement Control Order (MCO) started in Malaysia due to the COVID-19 pandemic. This pandemic had caused every company to face economic and financial problems. On the other hand, online sales started growing rapidly due to the pandemic.
This forced traditional companies to transform themselves with digitalization. And, some questions come into mind "How do company survive during MCO?" "What problems do they face and how do they manage to solve them?" "How can SMEs from manufacturing and agriculture industry adopt digitalization and/or IoT solutions?" To answer these question, and to know more, click on the video
Industry 4.0 started in 2011 and is the current trend for automation and data exchange in manufacturing technologies. It includes cyber-physical systems, the Internet of things (IoT) and cloud computing. 
This video presents various SEA countries' company initiatives, experience, insights, challenges, and future industry 4.0 plans in the changing business environment. Also, it highlights why digitalization is important for SME manufacturers and how they can adopt IoT solutions to improve their output and throughput. To know more about it, click on the video