Hexa IoT was set up in 2018 and subsequently started deploying a number of IoT solutions for clients. The three main sectors that we focus on are manufacturing, agriculture and aquaculture.
IOT ADOPTION SUCCESS STORIES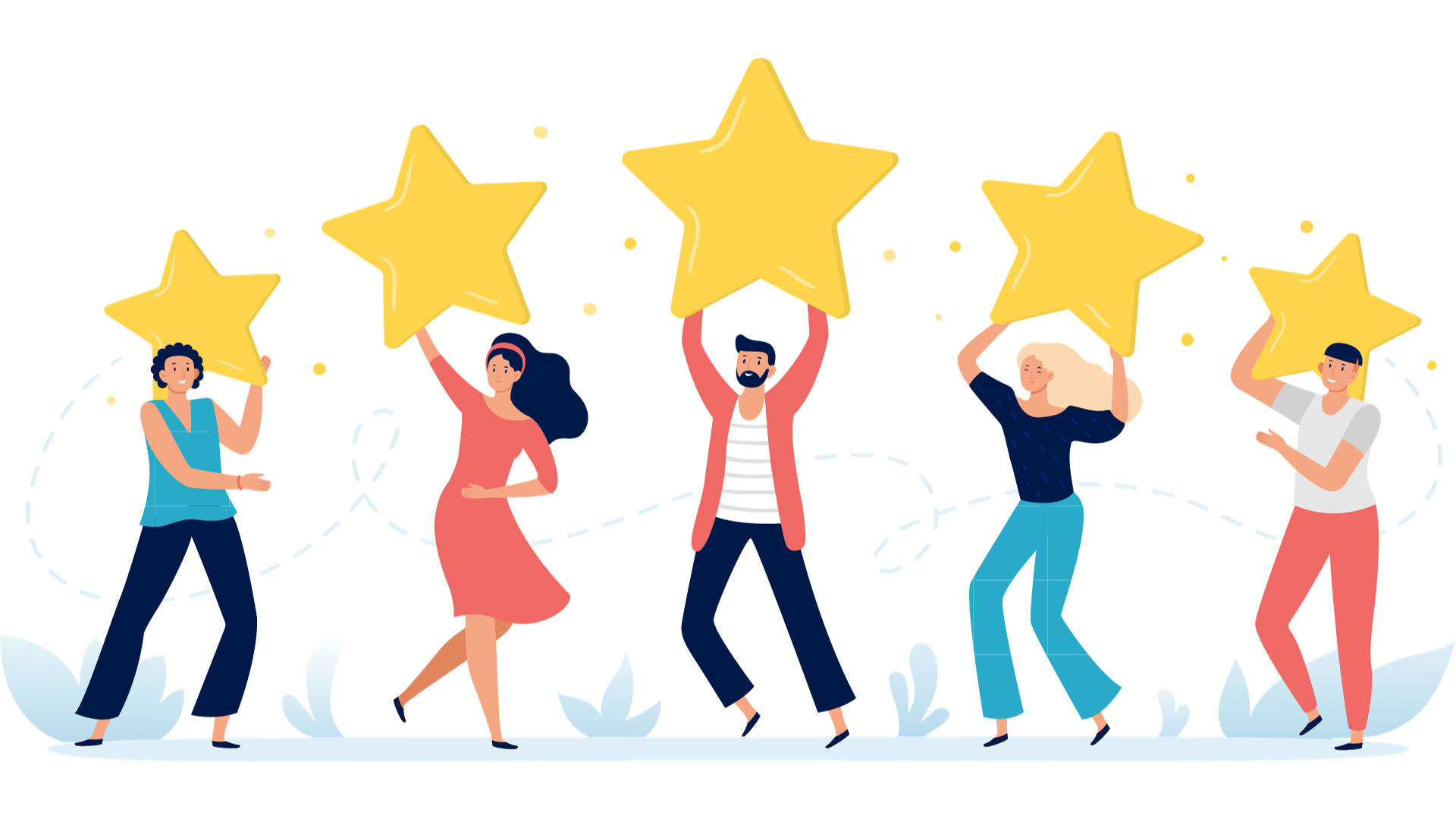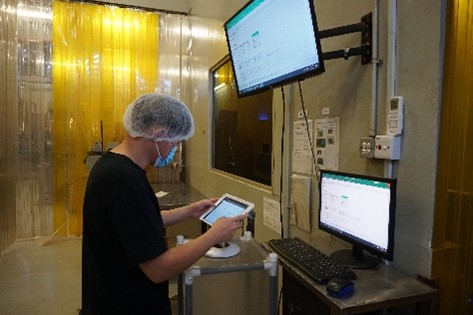 A home-grown food manufacturing company, producing more than a hundred different types of spices, herbs, seasonings, ready-to-cook premixes and marinades in factories. The company has implemented our PANDORA Rival, PANDORA Varos, PANDORA Revma and PANDORA Thermikos in their factory. By doing so, they have reduced 15%± wastage and maintenance costs, improved 90%± data accuracy and enhanced efficiency.
"Currently, manual efforts and semi-automatic machines handle our raw materials, works-in-progress, and packaging. This approach is labor-intensive and error-prone. We use barcode and batch number systems for tracking, but even their assignment is manual. Our core production machinery lacks feedback mechanisms and isn't interconnected with our business systems. Enter Hexa IoT's Pandora IoT platform and wireless sensors—a game-changer. These smart sensors monitor crucial aspects like temperature, humidity, sound levels, and air quality, optimizing our processes. With every key machinery retrofitted, we now effortlessly collect and analyze production data."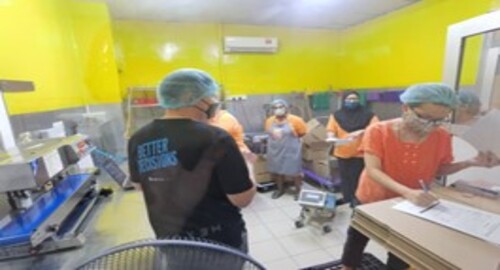 An authentic Malaysian flavor ready-to-eat or ready-to-cook food provider has implemented our PANDORA Varos, Smart Counting System, and PANDORA Thermikos in their factory. This implementation has led to improved temperature data accuracy and enhanced efficiency.
"We used to practice manual weighing and counting during packaging, leading to inconsistencies and efficiency issues. Additionally, we lack proper temperature control for their paste machine, risking product quality and shelf life. Now, we utilize smart weighing and smart counting to enhance accuracy and efficiency. Additionally, IoT-enabled temperature monitoring ensures precise control over the paste machine's conditions, safeguarding product quality and shelf life. We are able to remotely monitor our operational processes, eliminating the need to physically visit the factory and easing our burden."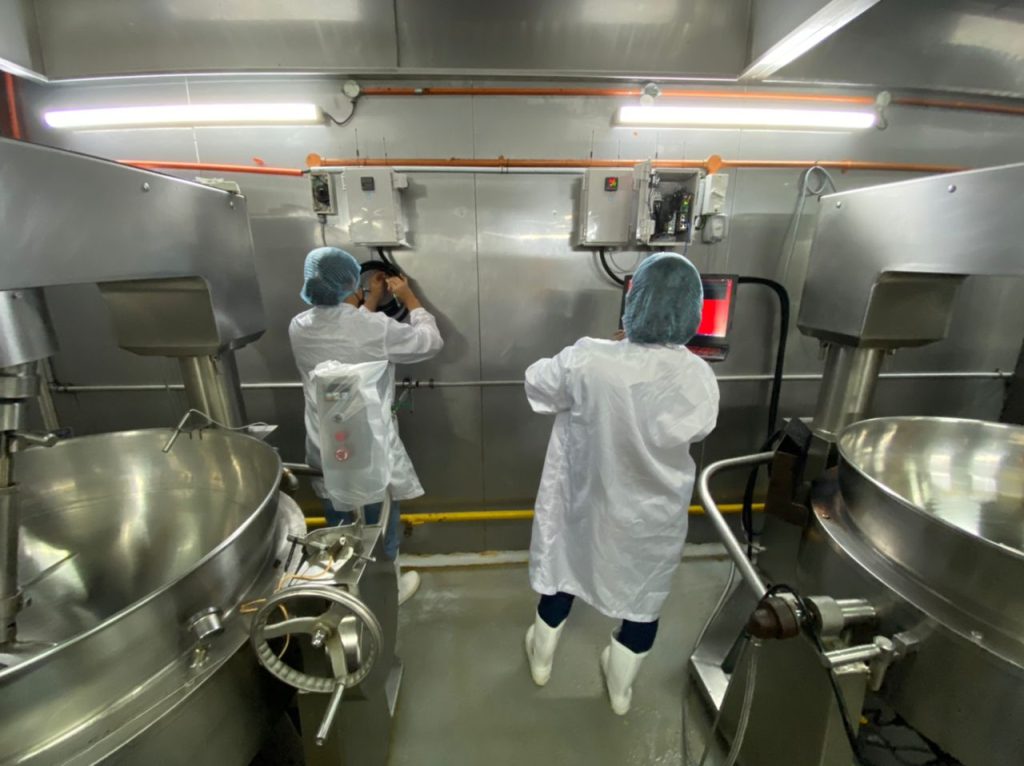 A professional food outsourcing partner for today's food and beverage businesses has implemented our PANDORA Thermikos in their factory. It has helped reduce wastage costs, improve temperature data accuracy, and enhance efficiency.
"We currently using a handheld device-based monitoring approach. Continuously tracking our products using these devices has become time-consuming and prone to errors. We have adopted IoT for temperature monitoring, moving away from the time-consuming and error-prone manual handheld devices we used for product monitoring. This transition aims to enhance efficiency and accuracy, addressing the need for a more contemporary and efficient monitoring solution."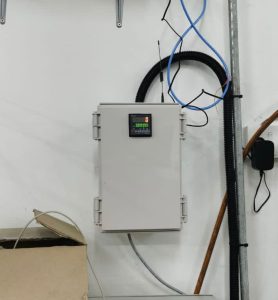 A manufacturer specializing in the design and production of a wide variety of labels and stickers has implemented our smart current system and smart counting system in their factory. This implementation has helped them monitor and improve their machine efficiency.

"Before implement IoT, we face the issue of manually checking machine status and counting printing jobs. This consumes time, risks errors, and disrupts workflow. After implementation, We can remote monitor machine status through HEXA IoT's IoT Pandora planform. It is user-friendly and able to notify us by email when the machine condition abnormal. These advancements improve accuracy, efficiency, and competitiveness in the our industry."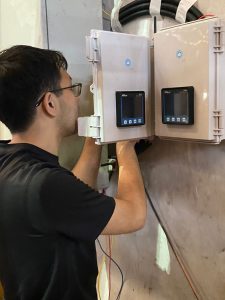 A heavy-material handling equipment builder implemented our PANDORA Revma to monitor their machine power status. This implementation led to improved machine utilization, reduced labor costs, and saved time.
"Previously we need physical presence at each machine location to verifying machine status. This leading to operational inefficiencies and disruptions. We seek to address this by finding ways to remotely monitor and control machine statuses and we found HEXA IoT. Now, with the IoT system, we able to remote tracking of machine no/off status, eliminating the need for manual checks. This translate to significant time savings, increased operational efficiency, and reduced disruptions to workflow."
A chemical-free farm and pasture, they breed and supply goat, sheep and cattle in the country. They had implemented our IoT solution, PANDORA Georgia, to monitor the soil quality. It had helped reduce the risk of crop failure, maximize crop yields and minimize production costs.
"Before implementing PANDORA Georgia, we lacked the means to monitor our crop conditions. Since integrating the soil monitoring IoT solution, it has significantly reduced the risk of crop failures and enabled us to closely monitor the NPK levels in the soil. This, in turn, allows us to apply fertilizers precisely on demand."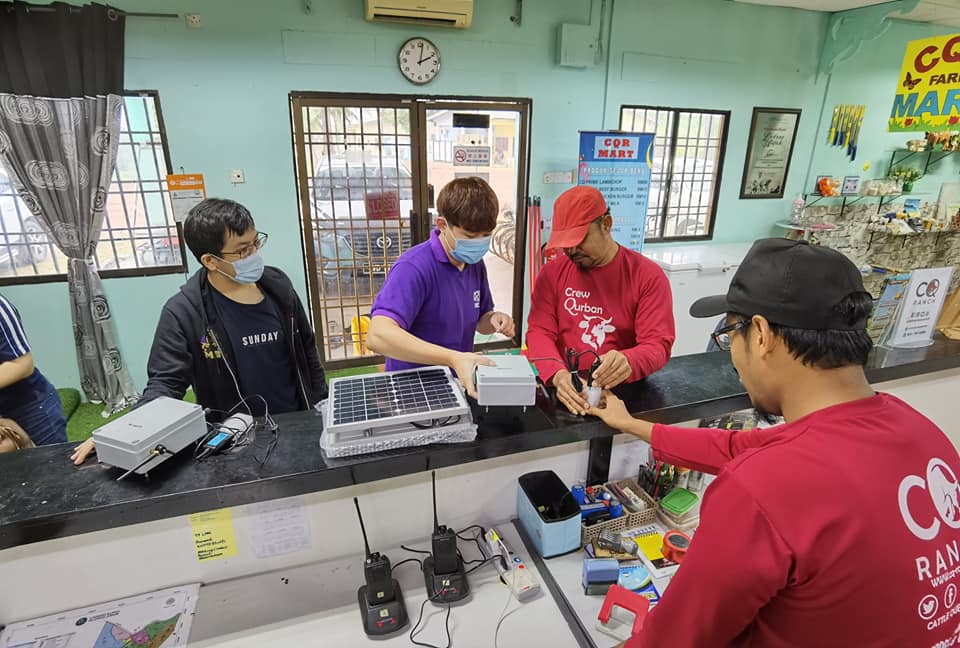 The largest organic gaharu (Agarwood) plantation owner in Malaysia has implemented PANDORA Georgia to monitor their plantation. By doing this, it has enabled them to optimize tree growth, thereby shortening the planting cycle and reducing the cost of fertilization. Additionally, it has facilitated effective routine maintenance.
"In Gopeng, the reddish-brown lateritic soil typically has pH levels of 5.5 to 6, slightly higher near the surface. The warm, humid climate and heavy rainfall can increase soil acidity due to leaching. Operators face the challenge of covering considerable distances on foot to ensure optimal growth conditions for gaharu trees. Initially taking 8 to 15 years to mature, thanks to Pandora Georgia's support, we've accelerated the tree growth process, reducing time to maturity and lowering the risk of tree mortality. This approach cuts fertilization costs and streamlines maintenance. Embracing a technical, scientific approach improves tree health and potential ROI."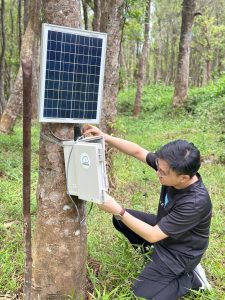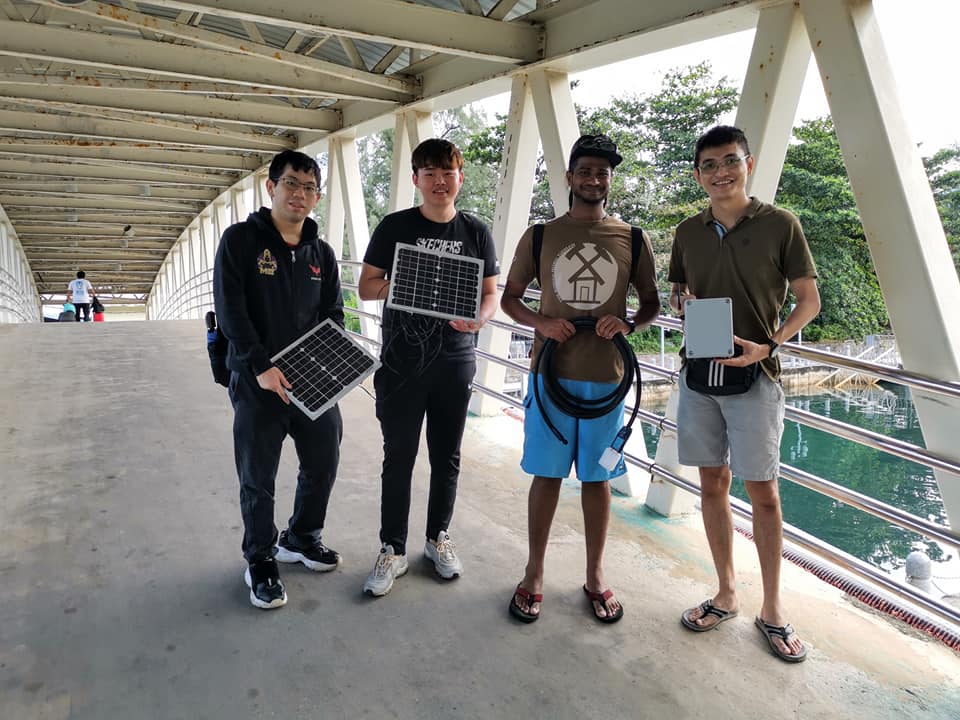 Reef Check Malaysia is working towards sustainable management of coral reefs in Malaysia. They had implemented our PANDORA Thalassa to monitor sea water quality. With PANDORA Thalassa, they able to collect real-time data at night and during rain. It has also reduce data collection cost and improved 90%± data accuracy.
"Operators have to go underwater and dive into the sea to assess the condition of the coral reefs and use handheld devices to monitor sea water conditions. Now, we have the capability to monitor real-time sea water quality, even in the harshest weather conditions. This technology has not only safeguarded the health of our precious coral reefs but has also ensured the safety of our dedicated staff."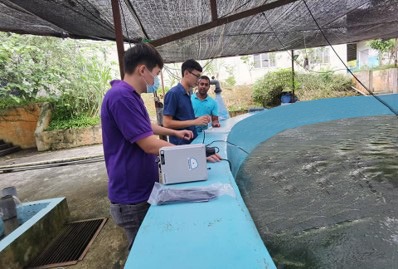 A company that breeding of sturgeon fish had implemented our PANDORA Thalassa to monitor fresh water quality. With our PANDORA Thalassa, they able to collect real-time data during night and rain. It also enhances 90%± data accuracy as well as reduces data collection cost which able to ease their burden.
"Our team need to check the dissolved oxygen levels in the pond on a regular basis, as sturgeon fish are sensitive to the quality of their water environment. A single difference may cause the sturgeon fish to become sick and may lead to death. This considers a high cost for us. With Pandora Thalassa, we can monitor water dissolved oxygen levels in real time, and it has a trigger function that can send emails to our team when the dissolved oxygen levels reach abnormal values. This has eased our burden and reduced our fish sickness rate."
Hexa Iot Sdn. Bhd. is a wholly owned Malaysian company, specializing in Industry 4.0 environmental, agriculture and manufacturing IoT solutions. There are many IoT solutions in the market, which are designed for enterprise level companies. Besides being difficult to set up, many require engineers or software programmers to operate, and this may not be convenient for SMEs. We have been designing and implementing IoT solution suitable for SMEs since 2018 and are poised to deliver the most practical and affordable IoT solution in Malaysia, Singapore and South East Asia.